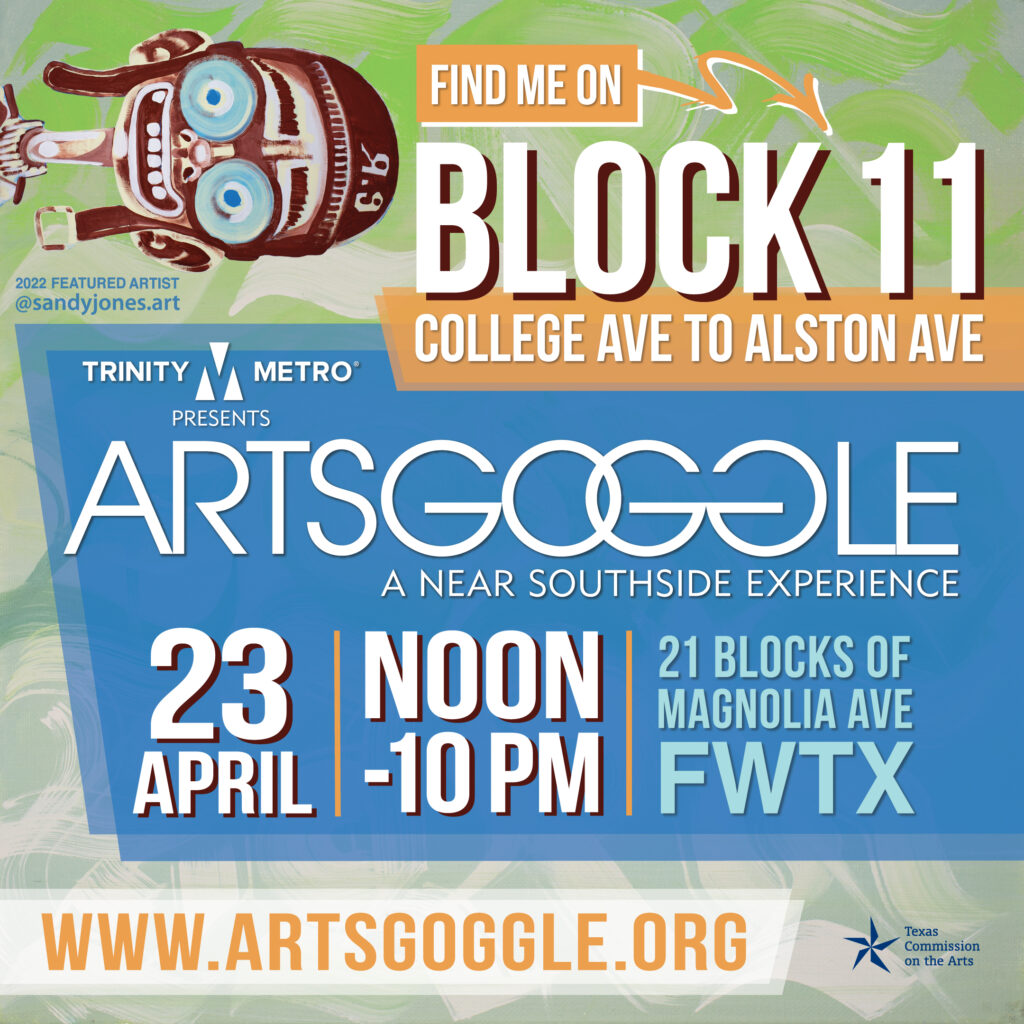 Saturday, April 23, 2022
12pm – 10pm
You're invited to join me this weekend, Saturday, April 23 from noon – 10pm in Fort Worth for the 19th annual Arts Goggle!

You can find my booth in the historic Near Southside neighborhood on Block 11 at Magnolia Avenue between College Avenue and Alston Avenue. This FREE family-friendly event spans 21 blocks featuring over 750 artists and more than 20 musical bands!

You can find all the details at artsgoggle.org. 
How to get here: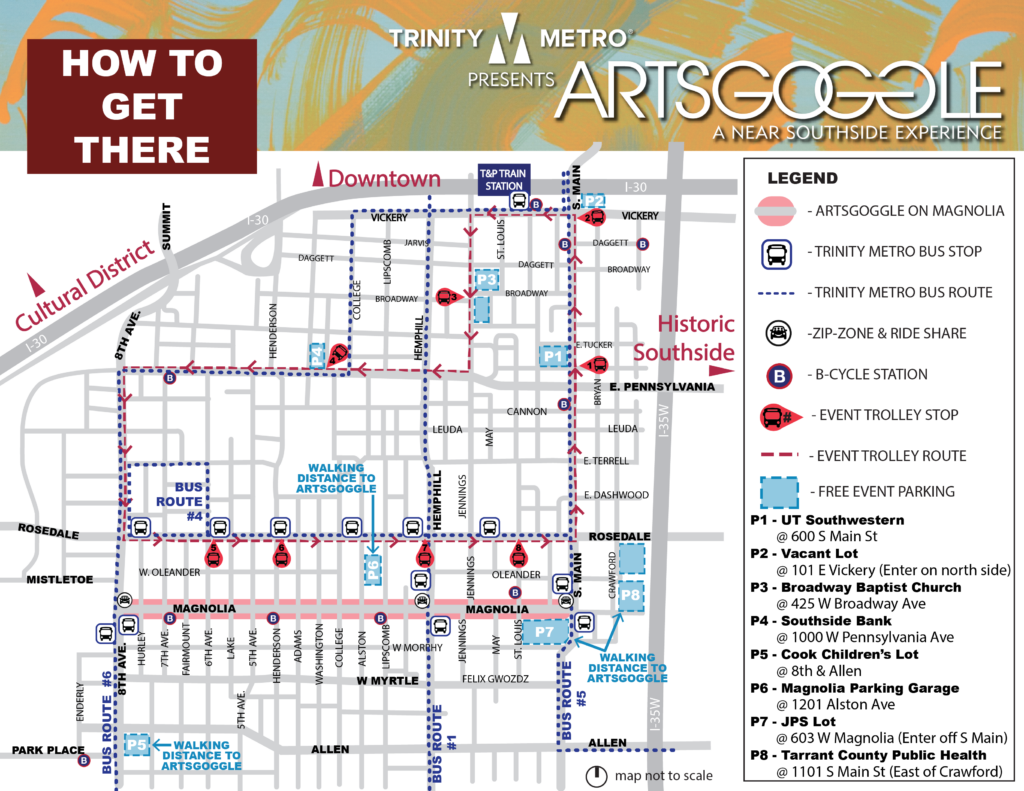 I'll also have several new works available in their festival debut! Here's a sneak peek: