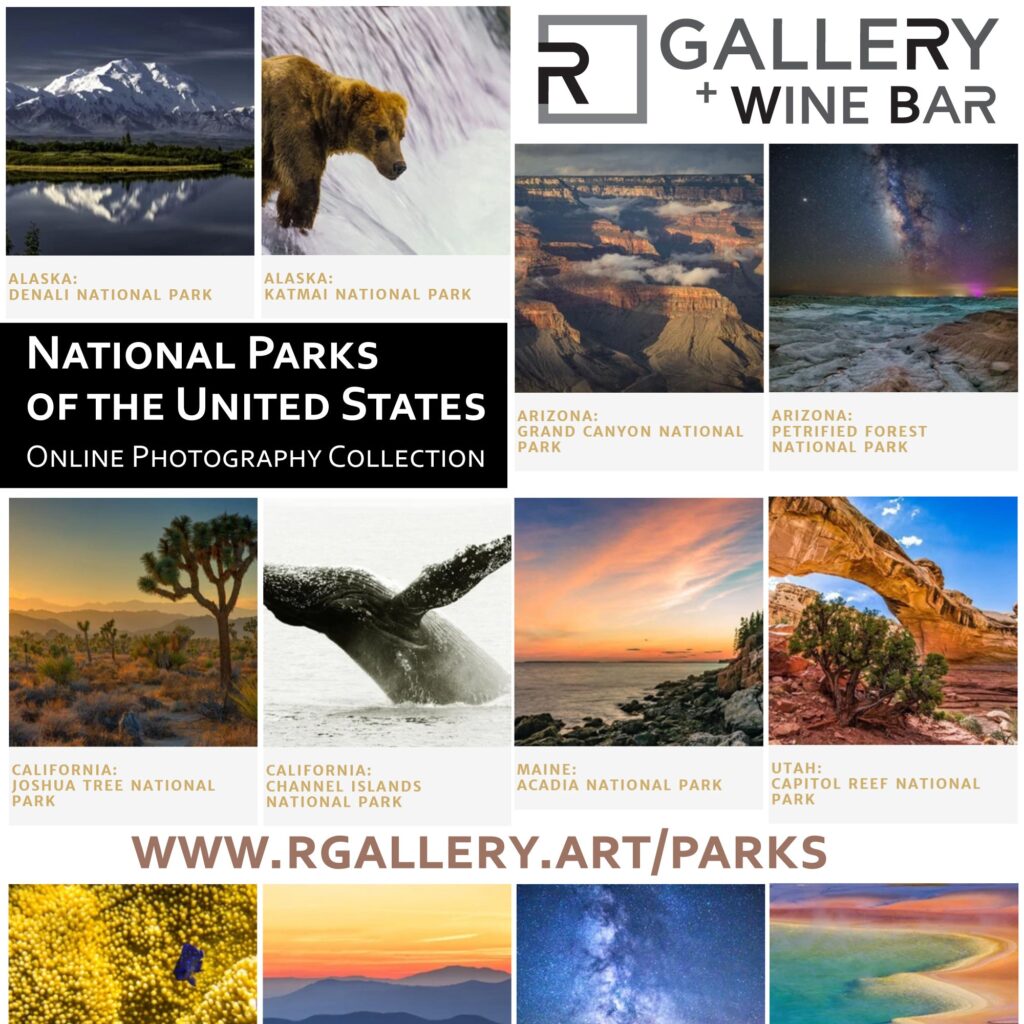 R Gallery + Wine Bar
2027 Broadway
Boulder, Colorado 80302
The "National Parks of the United States" photographic exhibition spotlights images from all 62 U.S. National Parks. R Gallery (a fine art gallery in Boulder, Colorado) has finally launched with initial offerings available both at the gallery and online. I'm proud to have my shot "Out The Window" (Big Bend National Park) featured in the exhibition. Prints can be purchased from Rgallery.art on paper, giclee, canvas and metal. R Gallery will also be producing a book from the exhibition. A portion of the profit from all print and book sales will support the National Park Foundation.
Stationary goods, as well as bags, pouches, etc. featuring the image are now available for purchase direct from the my website: kchulsmanphotos.net.