I'll be vending my photographic art during this year's Art & Wine Festival in the downtown area of Hico, Texas. The festival has wine tasting tickets available for purchase, but the Art walk portion is free to enjoy for anyone that wishes to come out.

Instead of vending out on the street with other Art Walk vendors, I'll specifically be hosted at Eis (pronounced ice)—a staple in Hico known for its locally sourced, high quality ingredients in their sandwiches, specialty ice creams and custom ice cream sandwiches on fresh baked cookies–who has been selling some of my photographic work. Their food is scrumptiously delicious, and has been covered by a range of news and media outlets including Texas Highways Magazine, the Fort Worth Star Telegram, and the Texas travel television show the Daytripper. And if you're looking for a weekend getaway, overnight at the Upstairs Inn and check out all that Hico has to offer, it's a great gateway to the region.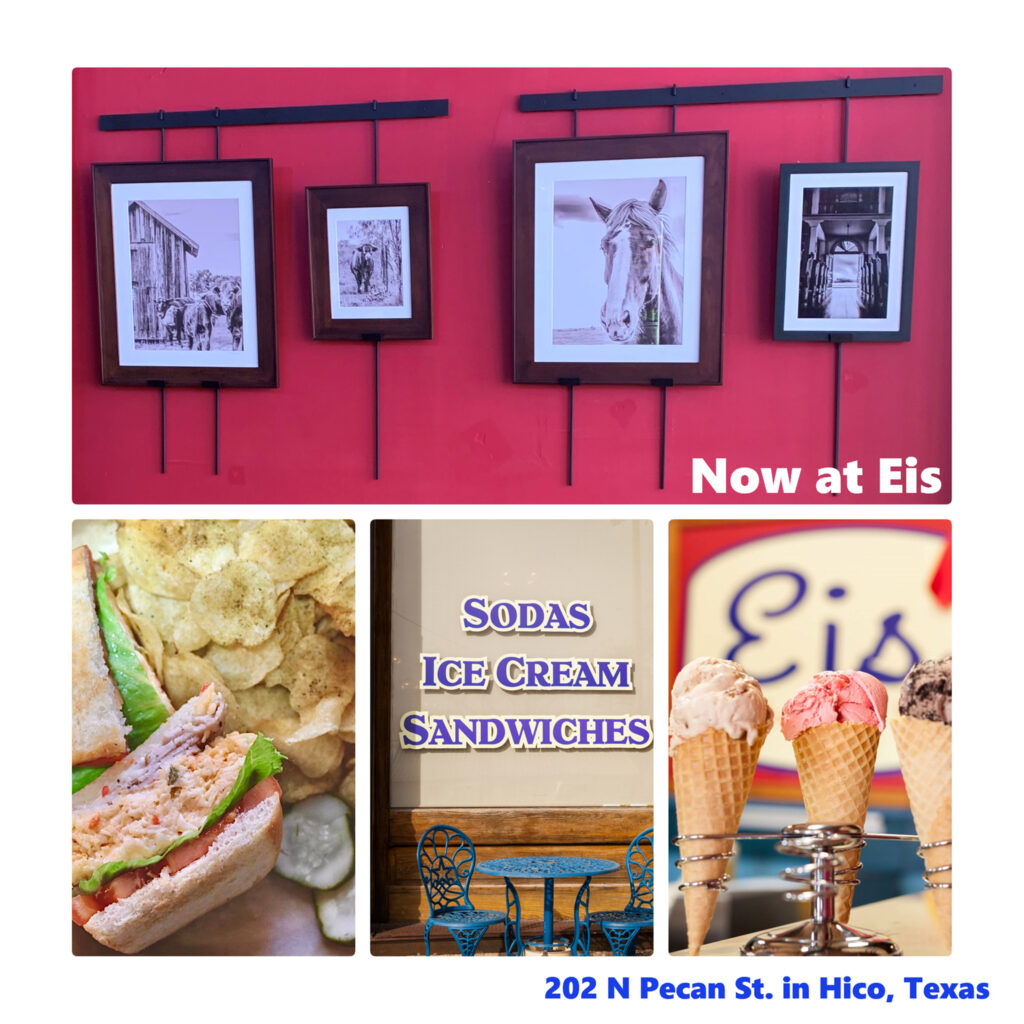 So swing on by the festival, sip some quality wine and walk the vibrant, historic downtown area. Make sure to pop in to visit me at Eis located at 202 N. Pecan Street in Hico, and treat yourself to their food and drink while there!

See you Saturday, October 15th in Hico, Texas!