I am thrilled to announce that Eis (pronounced ice)—a staple in Hico known for its locally sourced, high quality ingredients in their sandwiches, specialty ice creams and custom ice cream sandwiches on fresh baked cookies–is now selling a selection of my photographic work.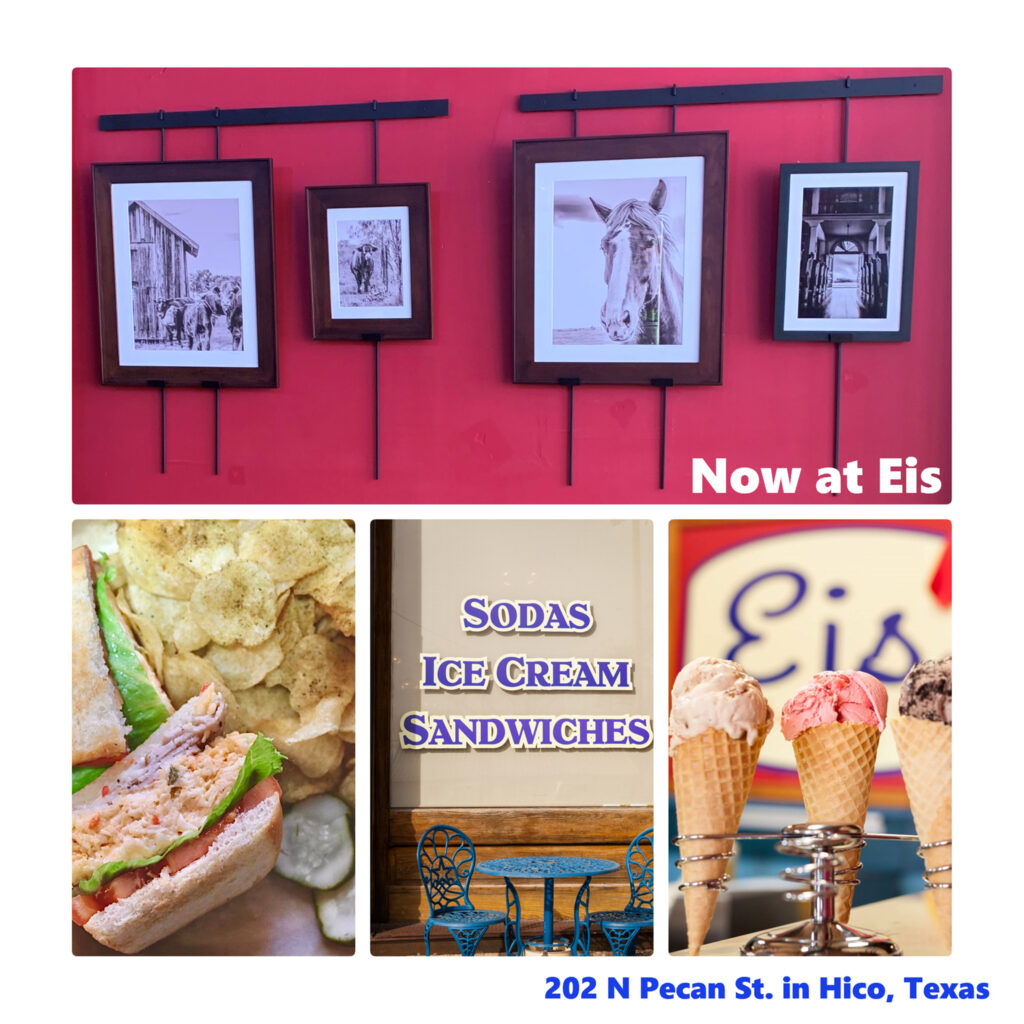 Their food is scrumptiously delicious, and has been covered by a range of news and media outlets including Texas Highways Magazine, the Fort Worth Star Telegram, and the Texas travel television show the Daytripper. If you're looking for a weekend getaway, overnight at the Upstairs Inn and check out all that the region has to offer.

So head on down to Eis at 202 N Pecan Street in Hico, Texas for a visit!