I am delighted to announce that my photographic work, "THE LONE STAR" featuring a Texas sunset over the serpentine Rio Grande, has been awarded as an Honorable Mention in Texas Bank and Trust's 40th Anniversary Photography Show and Exhibition, within the Landscape and Nature category.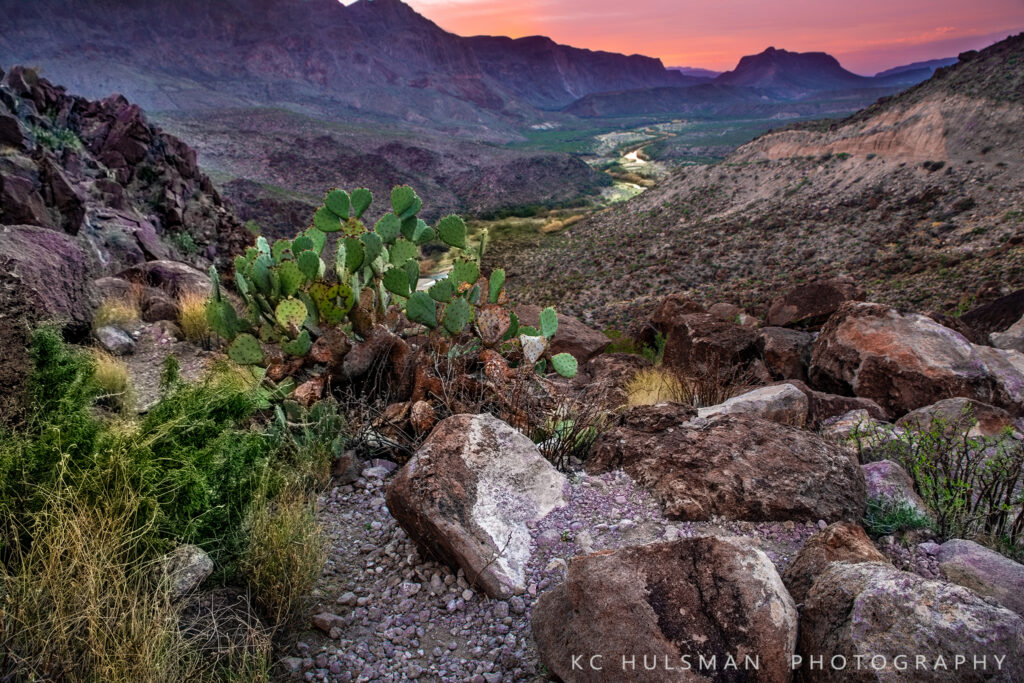 Winning is nice, but to also know that my photograph was specifically selected by jurors Kelli and Bob Phillips, with Texas Country Reporter is a real treat too. Texas Country Reporter is a bonafide Texas institution currently celebrating their 50th anniversary—the longest running independently produced TV show in American Television History. First established by Bob in 1972 in the Dallas Fort Worth area at KDFW-TV, his human interest stories spotlighted the unique stories of real Texans doing remarkable things—unsung heroes, artists & artisans, the unconventional locals, as well as the keepers of tradition—in a celebration of the Lone Star State and her citizens. Eventually, Kelli Lee (a news anchor in her own right from Beaumont) would join the adventure as both wife and reporter, the duo traveling the backroads together interviewing Texans and alighting at the landmarks and scenic spots, as well as the local eateries that make explorations in Texas so memorable.

Over 700 photographs, including 6 from me, will be on display during regular business hours at Texas Bank and Trust located at 300 E. Whaley St. in downtown Longview through July 7. The bank will extend it's hours on the last night from 5pm to 8pm to participate in the Longview ArtWalk. If you're in the area stop by during exhibition hours to cast your vote for the People's Choice Award.
The local paper, the Longview News Journal, covered the opening reception. While I'm not specifically mentioned, you can see some of my shots (Starlight Glimmer, Com-et Me, Under the Milky Way Tonight, & Fir Sure) in their story's accompanying images from photographer Michael Cavazos. I've encircled those shots below.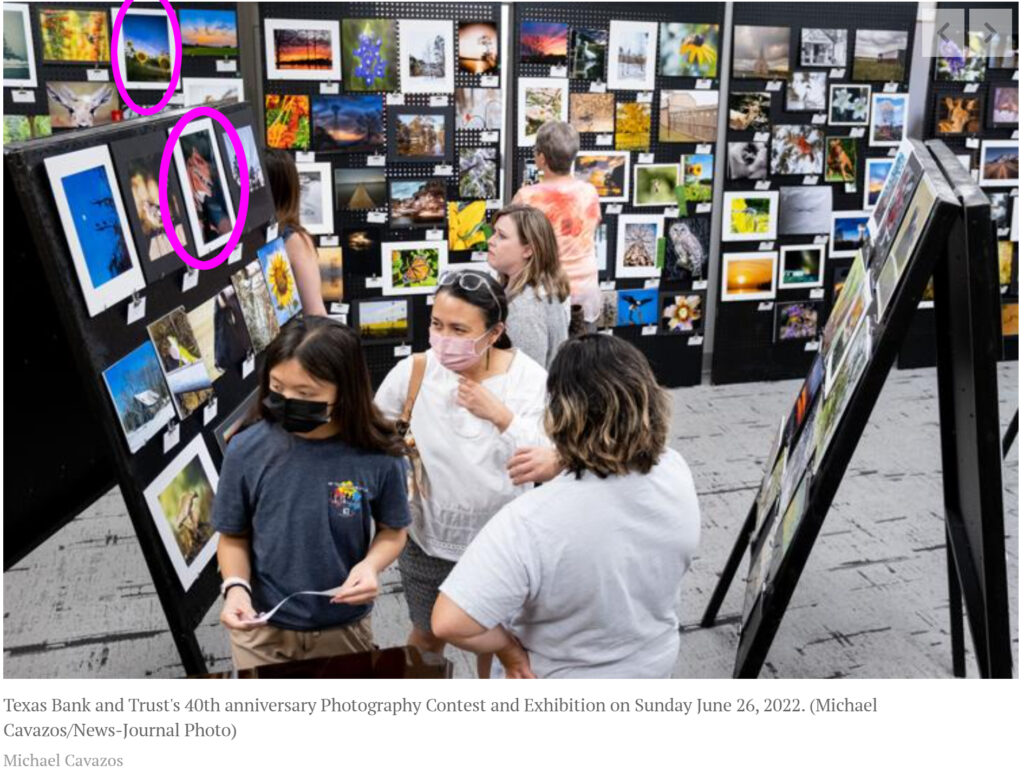 You can also look forward to seeing my prize-winning shot in the forthcoming Texas Bank and Trust's 2023 calendar (does that make me a calendar girl?). Until then, prints, stationary goods, as well as bags, pouches, etc. featuring the image are now available for purchase direct from my shop: kchulsmanphotos.net.