The Dallas ABC affiliate, WFAA, spotlighted this shot on their News 8 Daybreak program today (June 15, 2021). What a great way to start my Tuesday with my photographic work being called on air "beautiful", "amazing" and "good photography".  🥰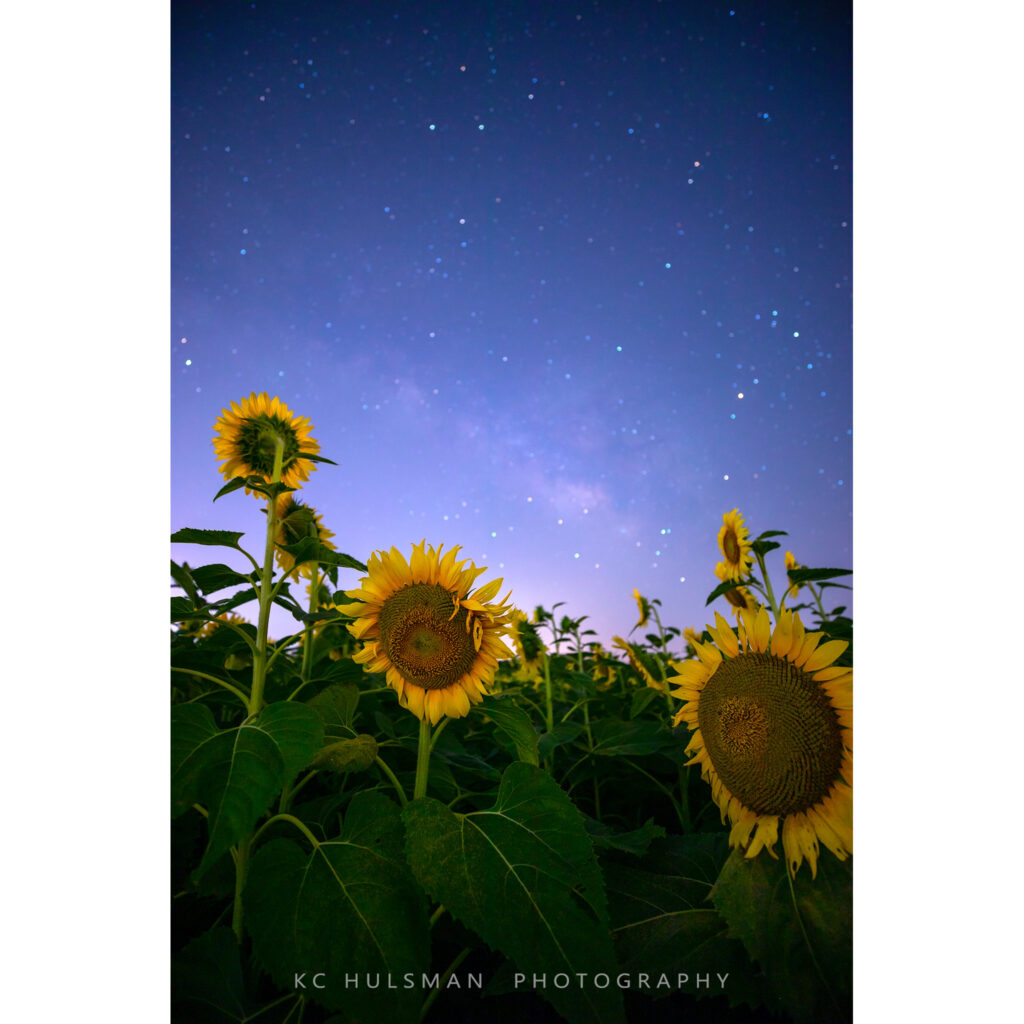 Thanks to an invite, I went out to Ellis County to try my luck capturing some starry skies above a field of sunflowers. While not all species of sunflowers will orient to the sun, these blooms were mainly all facing towards the east, which is not the best orientation for shooting the milky way (found locally in southern night skies). I managed to find a few rebel blooms that weren't facing towards the east so I could get this shot of the milky way above the flowers.
Unfortunately the light pollution affecting this field was drowning out much of the details of the stars and milky way, which was further handicapped by the high humidity. (So high, I had an instant handwarmer on my lens trying to keep the condensation off my lens). So I opted to sharpen my focus on the foreground to allow the background sky to be intentionally out of focus, this made the stars soft and fuzzy letting them be exaggerated in the end result, and more noticeable. That faint arched looking cloud is the galactic center of the milky way.
Remember, if you find a field of sunflowers (unless in a public park) then that field is private property, and in this instance these were commercial crops and someone's livelihood. Enjoy the flowers safely from the road, or the shoulder of the road. Please don't trespass, or pick the flowers without permission of the property owner. This shot was taken from the shoulder of the road.