Professionally the year has been quite an achievement for me. The Dallas ABC affiliate, WFAA, during different broadcasts of their News 8 Daybreak program spotlighted two of my shots: Sweet Dreams are Made of These, and Starlight Glimmer. I had a few firsts, my first ever photographic adventure in Oklahoma (Talimena National Scenic Byway, Beavers Bend State Park), and from it I captured my first ever shots of fog, my first fully successful shot of lightning, and my first ever multi-hour star trails.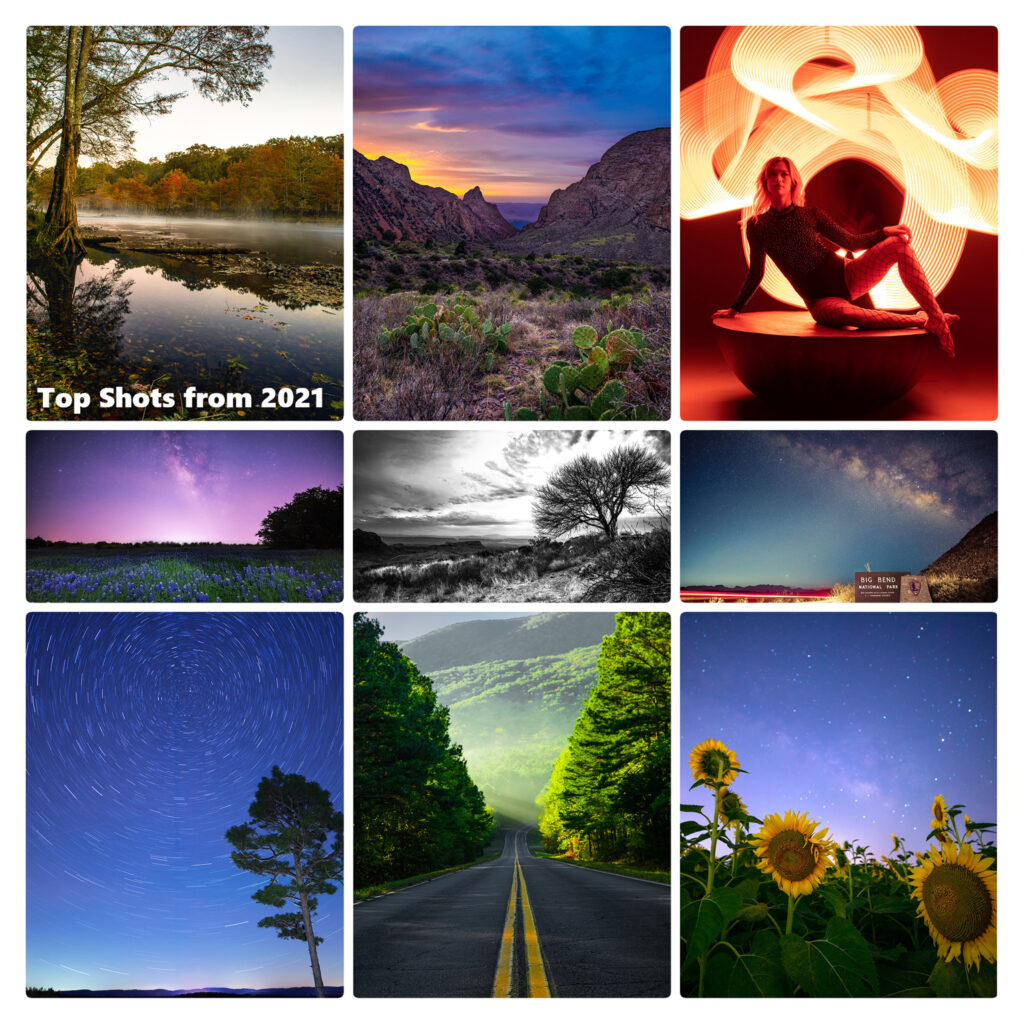 My shot Out The Window is the shot that just keeps on giving. Not only did it earn me another State Fair of Texas prize ribbon this year, but it will become part of the permanent photographic "National Parks of the United States" exhibition from R Gallery, a fine art gallery located in downtown Boulder, Colorado. The juried international exhibition will feature images from all 62 U.S. National Parks. R Gallery will also be producing a book from the exhibition, and a portion of the profit from all print and book sales will support the National Park Foundation.

I made two trips down to the Big Bend region of Texas. In March I explored the area around Big Bend National Park and Big Bend Ranch State Park. On my way into the area I detoured to the ghost town of Shafter, Texas once a booming silver mining town. In 1971, the science fiction pandemic thriller film Andromeda Strain, based on Michael Crichton's novel (author of Jurassic Park), directed by Robert Wise, filmed by Richard H. Kline, and starring James Olson visited this little near border town and turned it into a movie set. How could I resist in a time of pandemic, a pandemic related selfie? So here I am on the steps of the church which was ground zero for the initial outbreak of the Andromeda Strain in the film.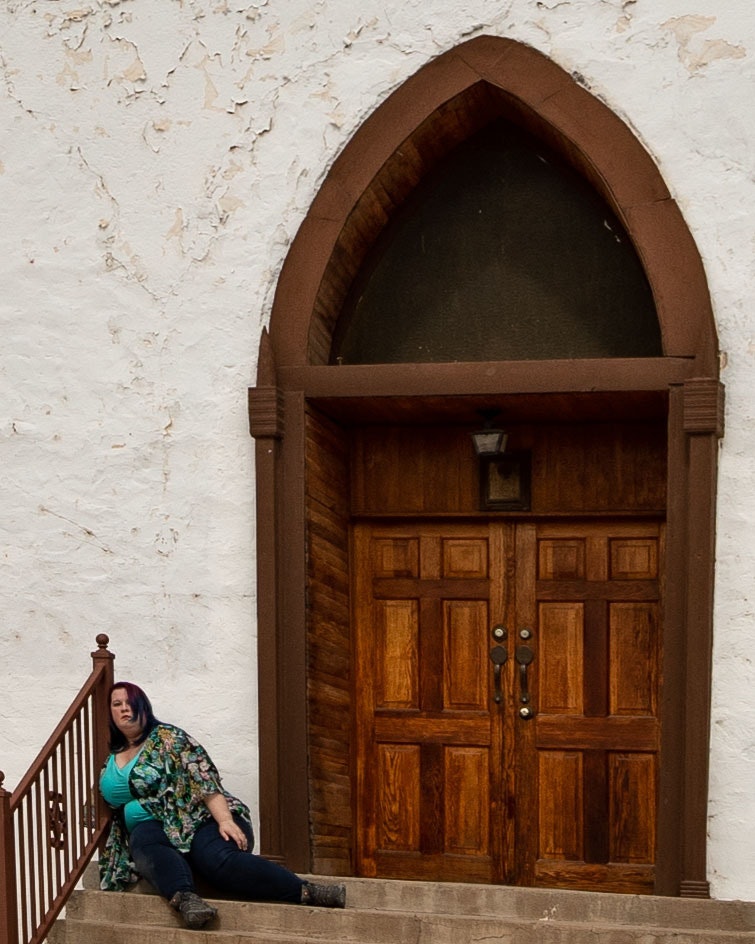 I would return back to the area in October, except this time I focused on the area around Fort Davis and Marfa. While out doing some scouting for some future astrophotography spot, or sunrise/sunset spots I ended up being in the perfect location to capture lightning strikes framed by the mountains.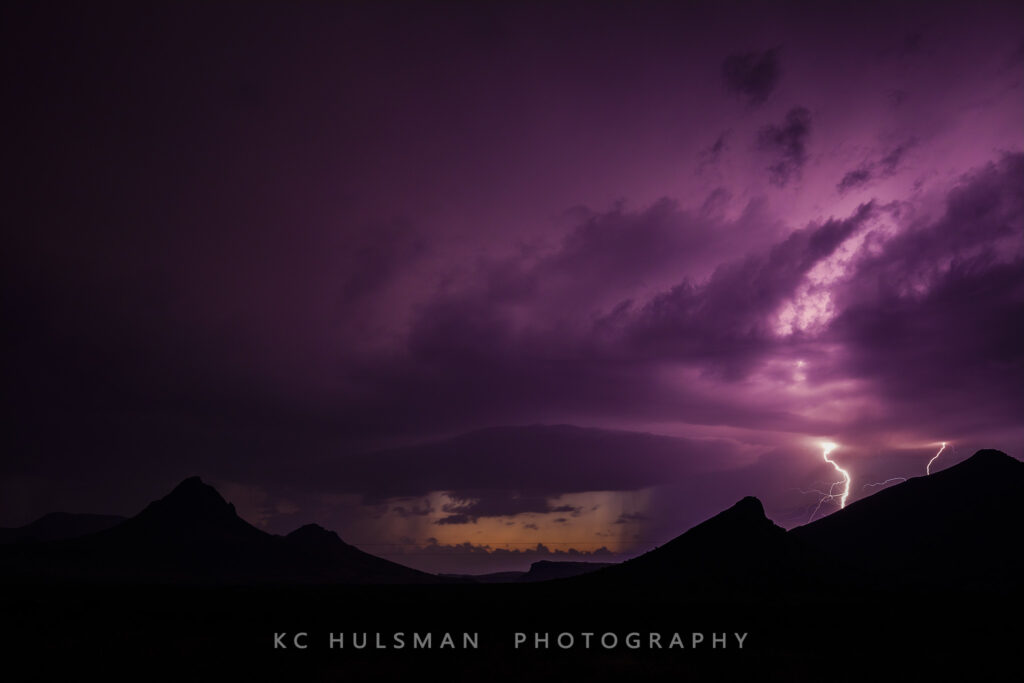 Over Halloween weekend I went on a photography adventure with three other photographers in Oklahoma. My first ever photographic adventure in Oklahoma. We had hoped for fall colors along the Talimena National Scenic Byway, but our timing was off a hair. I did get some great morning shots of the fog and mist rising from the low spots in the mountains. We decided to change our itinerary in the hopes of finding some autumn foliage. We were on the road by 4:30am driving to Beavers Bend State Park in the Broken Bow area so we could be there in place before sunrise. We were rewarded with fog rising from the water and some autumn foliage framing the banks.